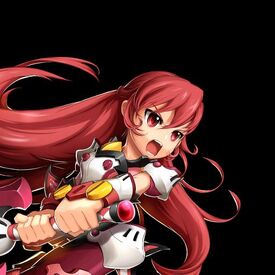 1st Job: Knight - Skill Tree


2nd Job: Spearman - Skill Tree (Unreleased)

3rd Job: Sword Master - Skill Tree (Unreleased)

4th Job: Savior - Skill Tree (Unreleased)
Sword Master sangat ahli dalam pedang. Gaya bertarung ini di buat oleh Bermesiah Mercenary. Kebalikan dari namanya, Sword Master tidak hanya hebat menggunakan pedang, mereka bisa menggunakan senjata yang besar, membuatnya mendapatkan beberapa strategi pertempuran baru. Raja atau ratu memberikan gelar kehormatan Sword Master kepada sejumlah orang sebagai hadiah dari menyelesaikan sebuah tugas dan memberikan kontribusi besar kepada negara-negara. kakek Elesis, Sieghart, pernah menjadi seorang Sword Master.
Elesis menggunakan pedang dua tangan yang besar dan berat untuk mengekibatkan serangan yang mematikan kepada lawannya. Dia mempunyai pengalaman dan keyakinan yang diperlukan untuk menjadi seorang ahli pedang yang hebat saat dia memperoleh gelar Sword Master, yang selanjutnya akan meningkatkan kekuatannya dalam bertarung.
RequirementsEdit
Elesis harus berada di level 30 untuk menjadi seorang Sword Master.
GP Mission
Edit
Masuk ke dalam Ruins of The Silver Knight sekali. Biarpun tidak menyelesaikan Dungeon, Elesis tetap menyelesaikan Mission.
Masuk dan langsung keluar tidak di hitung. Di hitung bila hanya menyelesaikan Dungeon atau gagal di dalam Dungeon.
Bunuh Coral Fiend 4 kali dalam Lake Aurora.
Bunuh King Guang 5 kali dalam King Guan's Fen.
Bunuh 120 monster dengan jarak level ± 2 dari Elesis.
Selidiki The Crucible 2 kali.
Cash Mission
Edit
(Memerlukan sejumlah Mi-Cash)
"Are you ready?" (Beginning)
"Are you feeling scared yet?" (Taunt)
"You're no match for me!" (End)
Basic AttacksEdit
Keystrokes
Effect
4x Hit (Can be done without a target)
+
2x Hit + 1x Hit (Critical Attack) + Knockup
+
4x Hit + 2x Hit (Double Attack) + Knockdown
+
Dash + 2x Hit
Dash + Run

(Note: Runs slower than other classes, for obvious reasons)

+
Jump + 1x Hit
+ +
Jump + Up-thrust (1x Hit)
+ +
Jump + Down-thrust (1x Hit) + Knockdown
+
3x Hit + Shadow Attack (Phase Slide + 1x Hit)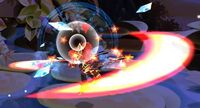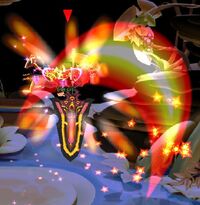 | Level/Type | Name | Effect |
| --- | --- | --- |
| LVL 1 Basic | Power Break | Sebuah serangan besar yang sering di pakai untuk menjatuhkan musuhnya. (1x Hit) |
| LVL 2 Basic | Blade Beams. (17x Hit) | Versi lanjutan dari skill Knight yang bernama Sword Fire, ini memberikan kekuatan gelombang yang kuat tidak hanya dari depan, tetapi dari belakang juga. Namun, serangan yang berada di belakang sedikit lemah, jadi sering di gunakan untuk gerakan bertahan. (17x Hit) |
| LVL 3 Basic | Dragon Dive | Versi lanjutan dari skill Knight yang bernama Critical X. Setelah menggunakan sebuah serangan gelombang ke atas, lalu Elesis menghantam lawannya langsung ke bawah. (8x Hit). |